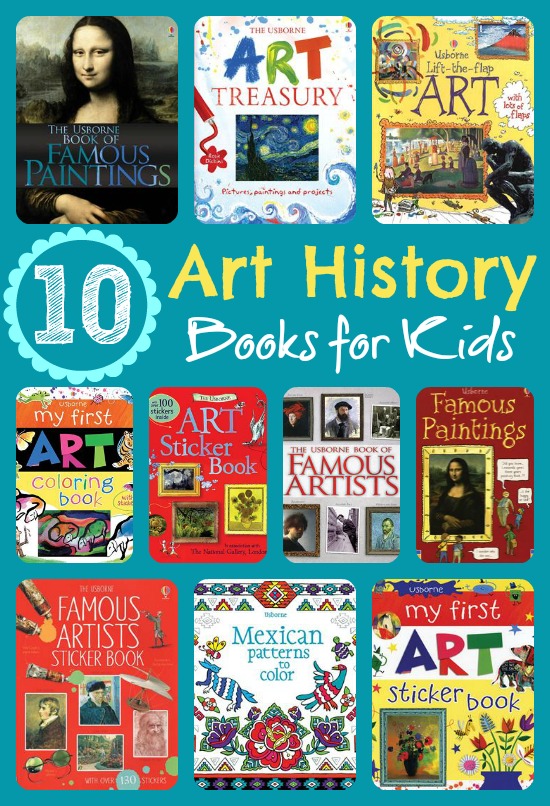 10 Kids Books for Art History Lovers!
Enter to win $25 in Usborne books at the end of this post!
Is there something about famous paintings that your kids just can't get enough of? Here are 10 books that will inspire young artists and teach them about the famous creative minds throughout history!
Art History Books for Preschool & Kindergarten
Even the youngest children can learn to appreciate great works of art. They just need some books and activities that are engaging and give them some simple techniques to practice.
With creative projects and stickers, this book is the perfect way to introduce young children to the world's most famous artists and their work. From Monet to Matisse and more, each page engages children with a coloring activity along side the most popular paintings in history.
Promote creative thinking and reasoning skill by letting children create their own scenes and collages with beautiful stickers inspired by famous works of art!
This book includes famous European paintings, Japanese prints, African masks and more! Each is followed by a project inspired by the work and includes a mini-bio of the artist for a great art history mini-lesson.
This is the easiest way to get young children excited about art! Let them uncover the secrets of how famous works were made, uncover hidden clues and explore art like you've never done before! This book is also internet references for more information about the art and techniques featured!
Art History Books for Elementary
These cards will help children become experts in identifying 30 famous paintings. They'll learn all about the artists and the history behind the painting.
The reason sticker books are so effective is that they engage the children in the creation of the book! This one is filled with interesting facts about history's biggest names in art.
Not your ordinary coloring book, the patterns are taken from thousands of years of Mexican art and include information on the history of art in Mexico. A Celtic version is also available!
Over 100 different stickers from over 100 of the most popular paintings in the National Gallery's Collection, this book includes details about the artists and history behind the paintings.
Art History Books for Young Adults
A beautiful and simple display of the 35 most notorious paintings explained in an engaging way and internet linked for expanded study. This is a Best Seller!
A creative timeline of each artist's life is displayed below his most popular works. Artists include: da Vinci, Durer, Michelangelo, Rembrandt, Picasso, and more! This book is internet linked for even more information!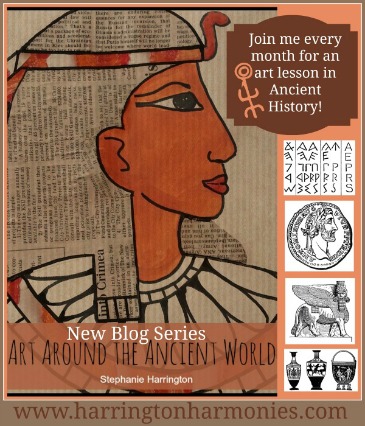 Usborne Giveaway and LIVE Facebook Party!
Enter to win $25 in Usborne books! Enter the Rafflecopter below and join us for a LIVE Facebook Party on February 4th at 8:30 PM CST!