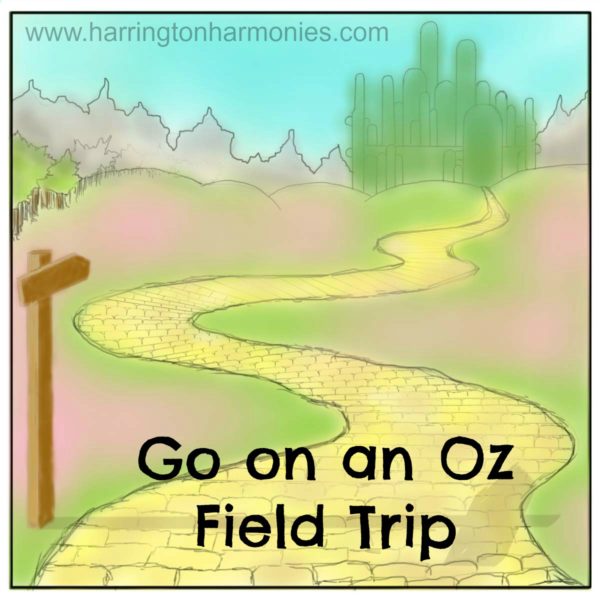 Make a Wizard of Oz Field Trip
After reading the Wonderful Wizard of Oz we had to make an Oz field trip. Being in Kansas it was easy to get to the OZ Museum in Wamego, Kansas. We have gone a few times and every time we go we learn something new about the story, the writer, and get to view an amazing collection of Oz items.
We spent a very nice day together as a family and learned a little more about L. Frank Baum while in the car on the way. We even heard about and learned a bit more about his book: The Life and Adventures of Santa Claus
. We found it a delightful fantasy which reminded me a bit of J.R.R. Toilken's Letters from Father Christmas
but with much more of a mix of fairies and nymphs and such. I had not realized how many books he actually wrote.
The Oz Museum had a wide variety of exhibits that encompassed all things Oz from exhibits about L. Frank Baum and the books to games, dolls, and movies; it was like a little history of all that which is Oz related. Their collection was quite impressive.
Wizard of Oz Field Trip Ideas:
Here are some possible Oz field trips if you are near any of these places. Be sure to check dates and times:
Not near any of these? Make Virtual Field Trips Here:
Hop around and visit other terrific Autumn Hopscotch topics: